Menu
We support Irish
We need not search far beyond our own door step for entrepreneurship, quality and value. We are delighted to be able to support Irish products, many of them organic, and Irish owned companies.
Atlantic Aromatics, established in 1984, is an independent Irish company committed to supplying the highest quality aromatherapy oils and pure essential oils, many of them certified organic. They follow the principles of purity, naturalness, aroma and value.
www.atlanticaromatics.com
Irish Botanica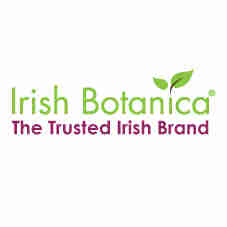 Irish Botanica® is a partnership between Naturalife Health and Irish Medical Herbalist David Foley. They are committed to providing quality high strength herbal products to the Irish market.
http://www.irishbotanica.ie/
Baking Emporium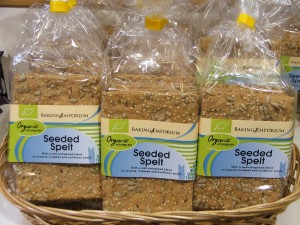 This Cork based company produces a range of delicious, award winning crispbreads.
www.bakingemporiumltd.com
Ballybrado flour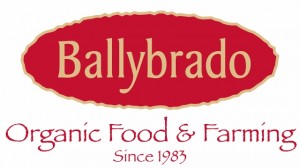 Established in 1983, Ballybrado Farm 's objectives are "to spread the joy of food,  living in harmony with nature and taking a responsible role in society by producing wholesome and tasty food in a sustainable manner."
www.ballybrado.com
Chia Bia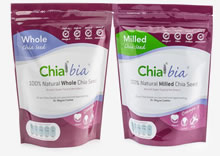 A native of Central America, Chia is a tiny, mild flavoured seed packed with nutrients such as  Omega 3, fibre, protein and antioxidants.
www.chiabia.com
A family run business based in Galway, Nua Naturals (formly known as Ireland's Raw Kitchen) specialise in organic super foods and raw foods
Linwoods



The Linwoods range of flaxseeds, ground seeds, nuts and berries provides essential fatty acids, vitamins and minerals that you can add easily to almost any type of foods.
www.linwoods.co.uk
Macroom Oatmeal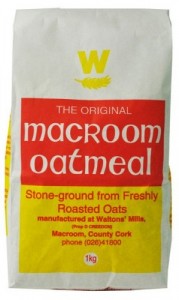 The original Macroom Oatmeal from Walton's Mills is favoured by highly acclaimed food critics and chefs such as Ballymaloe's Darina and Myrtle Allen and the Bridgestone Guide's John and Sally McKenna.
Natasha's living food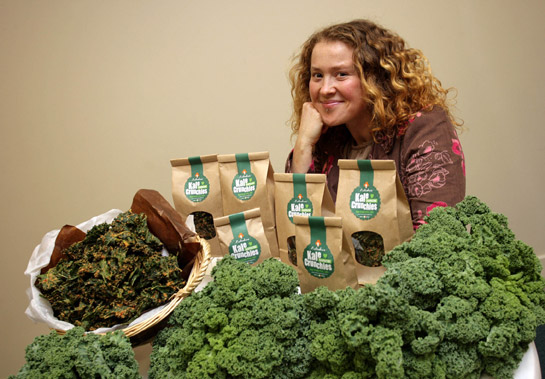 Natasha is quite passionate about her raw, living food. She produces healthy and delicious food in its natural state, ranging from sweet and savoury snacks to delectable chocolates.
www.natashaslivingfood.ie
Paradox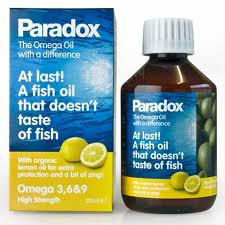 Paradox offers you essential healthy fats (Omega 3,6,9) bringing together the best from the Mediterranean and Arctic diets.
www.paradoxoil.com
Sara's choice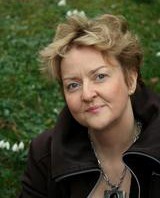 Sara was inspired to start her own company when she experienced the benefits of Maca after health problems had brought her life to a standstill.  In order to share her experience, she joined forces with native Peruvian people to expand the market for their Maca and other unique products.
www.saraschoice.com
Second Nature organic rapeseed oil and Flaxseed oil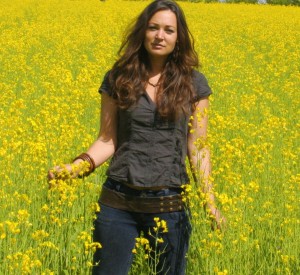 This multi award winning oil is the Irish alternative to imported olive oil. It is produced on one of Ireland's oldest certified organic farms in Drumeen, Co. Kilkenny.
www.secondnatureoils.com
Sea vegetables
Traditionally known as seaweeds, we prefer the term sea vegetables. Harvested from our own coastal waters, they are astonishingly rich in nutrients and surprisingly versatile. Sea vegetables are used as snacks, culinary ingredients and as traditional folk remedies and cosmetics.
Carraig Fada seaweeds, based in Sligo, offer the popular dillisk and carrageen.
Wild Irish Sea Veg  offers edible seaweed sustainably hand harvested, air and sun dried and hand packaged to ensure only the best quality seaweed reaches you. Our range of edible seaweed covers Dillisk, Carrageen (Irish moss), Kombu, Sugar Kelp, Atlantic Wakame (Alaria), Nori (laver), Bladderwrack, Sea Spaghetti and Spirulina.
Sona Nutrition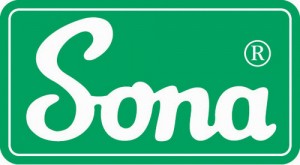 With almost 30 years experience in formulating quality nutritional and herbal supplements, Sona is the longest established company of its kind in Ireland.
www.sona.ie 
Stable Diet


Based in Wexford, Stable Diet produce flapjacks that are buttery and full of oaty goodness.
www.stablediet.com 
SuperLife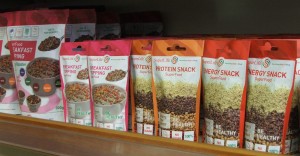 Talya and Diarmuid have poured their passion for healthy foods into producing a small range of Superfoods ranging from Breakfast Topping to Smoothie Mix and lately snack pouches.
www.superlife.ie
Green Earth Organics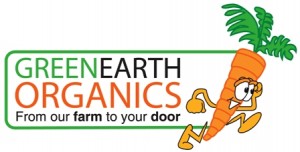 Jenny and Kenneth started delivering boxes of organic veg in 2006 from their farm in Galway. They now delivery us delicious fruit and veg every Saturday morning! www.greenearthorganics.ie
 New Grange Gold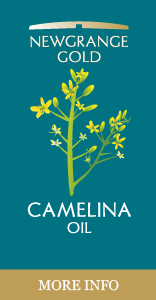 Newgrange Gold Rapeseed and Camelina Oil is grown and produced on our farm in the heart of the Boyne Valley, Co. Meath.
 The Cultured Food Company 

Hand crafted raw fermented foods – reviving the ancient tradition of natural food preservation through fermentation. Real foods with real culture.
Irish Cheese Queen this is a cheese company that comes from the St. Tola cheese Family. We have a delicious range of soft and hard goat's cheese and a strong flavoured cheddar.
SynerChi Kombucha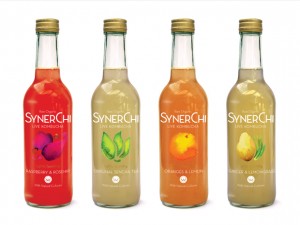 DBKB was established by Laura Murphy in 2012 and is the first traditional kombucha tea microbrewery or "Kombrewery" in Ireland. SynerChi is made using a traditional fermentation method so that the live cultures and naturally occurring raw enzymes are preserved.
http://www.synerchikombucha.com/
Maria Lucia Bakes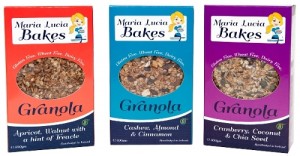 Made in Ireland, this breakfast cereal is gluten and wheat free, dairy free and suitable for vegetarians and most coeliacs!
http://marialuciabakes.com/
Connolly organic eggs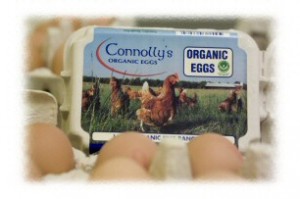 These eggs are laid by hens that are free to roam the organic pastures and are fed on a special organic diet
http://connollysorganiceggs.ie/