Nancy
Managing Director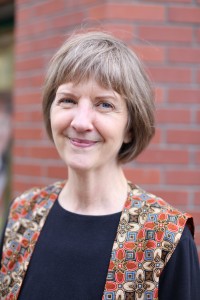 Nancy has been passionate about natural approaches to health for (nearly) a life time! In 1983 she started Eats of Eden making her one of the pioneers of the health food industry in Ireland. To deepen her interest in health and nutrition, she qualified as a Dietary Therapist in 1992. She is an active member of the Irish Association of Health Stores and is particularly involved in developing and delivering training programmes for Irish health store personnel.
And it does not stop here:  her health philosophy spills out beyond working hours. She is a fervent enthusiast of Synergetics and delights in her achievements with the Limerick Kettlebell Club. She also enjoys singing in a choir.
Favourite products:
Undoubtedly Meridian Organic Almond Butter which is pure comfort food, so much so that she tries to have some spare jars at home in case our wholesalers run out!! Spread over buckwheat toast, it is indulgence as well as goodness!
Maria
Financial Director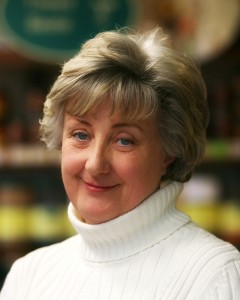 Maria decided on a complete career change after working for  a number of years as international operations director with a telecommunications company.  She qualified as a nutritionist at Patrick Holford's Institute of Optimum Nutrition. Maria has her work cut out managing the many facets of her job at Eats of Eden! Mix finance and nutrition, add some of the day to day running of the shop, stir well, that is Maria's job recipe!
In her spare time Maria is an avid bookworm and a keen rugby fan with a partiality for the Munster team. She lavishes TLC on her dog, her house and her garden. She loves music and sings in a choir. When she has time to spare she can be found with a crochet needle and a ball of wool and… we all love sampling her cooking!
Favourite product:
She would not want to be without organic  rooibos  tea .  It is a  genuine  alternative to black tea being naturally free of caffeine and stuffed full of calcium, magnesium and antioxidants   – and it tastes delicious!
Dorothy
Senior adviser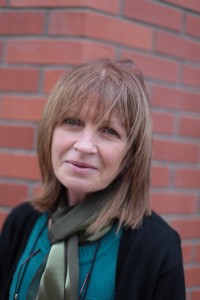 Dorothy started working at Eats of Eden in 2001. She has taken advantage of any training that came her way and as a result has achieved a highly commendable level of knowledge and an impressive stack of certificates.  Her job also includes mentoring new employees during their period of training.
Dorothy is married with three grown-up children and 4 grandchildren and counting!  When she is not working at Eats of Eden or studying health topics, she enjoys reading, walking and travelling.
Favourite product:
A product at Eats of Eden that has done her the world of good is Eskimo Oil.  She started taking it years ago when she was having a lot of difficulty with dry eyes.  It also helped her skin and hair and she knows that her brain is benefitting also! What more can you ask for?
Cillín
Shift Manager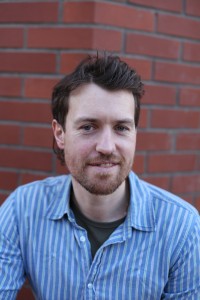 After an early career in bio-chemistry, Cillín trained as a nutritionist with the College of Naturopathic Medicine. He is much in demand in the shop not only by virtue of his enthusiasm about nutrition but also because of his genuine interest in helping people improve their state of health. He is particularly attracted to sports nutrition and has helped athletes improve their performance by changing their diet and by proper supplementation.
When away from work Cillín enjoys adventure sports such as hiking and mountain biking  and takes spins and the occasional race on his motorbike. He teaches Kettlebells out in Raheen and has convinced a few work colleagues to join him.
Favourite product:
He uses a lot of products from the shop but Terra Nova's Living Multinutrient is at the top of his list. Why this particular multi? Because it has a unique base of 16 superfoods called the Magnifood complex which helps to maximize the benefits of the other nutrients and it's free from fillers and binders.
Joan
Stock controller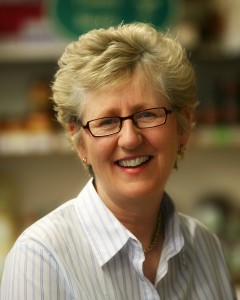 Eats of Eden's own inspector Clouseau! Joan can be found examining the shelves carefully for errors. She walks around not with a magnifying glass but with a light bulb over her head! She sometimes solves problems that we didn't even know we had!
Joan loves sports of any kind, now mostly in the comfort of her favourite armchair. In her earlier years she was a force to be reckoned with as a rower with the Shannon Rowing Club. She is also a "wicked" supporter of the Munster rugby team. She loves doing crosswords when she takes a break from her busy social life, travelling all over Ireland and Europe visiting her large extended family.
Favourite product:
Joan is a big fan of the A. Vogel range of herbal remedies and sings the praises of Trilogy's Ultra Hydrating Face Cream: "It's the only cream that has done the job for me"!
Marianne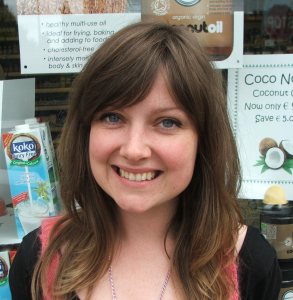 Shift Manager
Marianne has been with us since 2006 and worked the Saturday shift whilst studying before taking on role of Shift manager. She studied Sculpture and Combined Media with an interest in jewelry. Brought up on wholefoods and complementary medicine, she knows lots of stuff and loves to share it.
In her spare time Marianne enjoys socialising in Limerick's hotspots and has a keen interest in Fashion. Need an answer to some weird question? She loves table quizzes so she is likely to know it; if she doesn't, she'll make up one on the spot!
Favourite Product:
For a fresh and zesty smell, Marianne likes to use and recommend Atlantic Aromatics Mandarin oil. It's so fruity and lovely it gives anyone an uplifting feeling! On a more serious side she loves DLux Vitamin D1000 spray, great for her skin and tastes nothing like medicine!
Sarika
Naturopathic Herbalist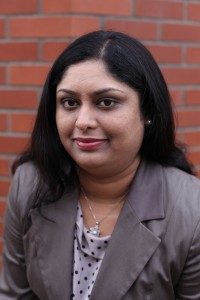 Sarika began her career as Laboratory Technologist in India and in Ireland. She grew up with Ayurveda (a  traditional wholistic system of medicine from India) and she is now qualified as a Herbalist and Naturopathic practitioner from the well-known College of Naturopathic Medicine in Dublin. Having joined the team in October 2011, she has ample occasion to put that knowledge into practice!
In her free time she loves cooking (and sharing Indian recipes with the rest of us!). She is a good example of walking the talk: she cooks healthy foods, reads about complementary medicine, grows herbs, practices yoga and meditation.
Favourite product:
She names two of them! She believes in the benefits of local herbs and values the antiviral, antibacterial, antioxidant properties of Biolife Black Elderberry tincture. She also recommends Synergy Supergreens: the combination of spirulina, chlorella, barley grass and wheat grass makes it an ideal "super food".
Aileen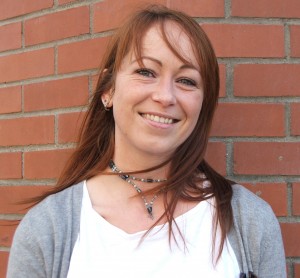 Adviser
Having worked in IT for a number of years, Aileen took the brave step of changing directions in her career. She is currently studying Dietary Counselling part-time with the Institute of Health Sciences in Dublin.
On her days off (yes it does happen!) Aileen can be found walking, running or cycling in Cratloe Woods with her faithful four legged hairy friend, Sonny. When she is not studying, that is!
She also likes live music, travelling and experiencing new things.
Favourite  products:
A. Vogel Echinaforce is a hot favourite of hers. She has been using it for a number of years, after getting quite ill, in order to keep her immune system in top shape. Her second favourite product is D Lux Vitamin D 3000 as she has not benefited from the sun since returning from her travels two years ago.